Tokyo Smoke Corral

Tokyo Smoke Corral
11:00 AM
-
7:00 PM
11:00 AM
-
7:00 PM
11:00 AM
-
7:00 PM
11:00 AM
-
7:00 PM
11:00 AM
-
7:00 PM
11:00 AM
-
7:00 PM
11:00 AM
-
6:00 PM
Contact
Day of the Week
Hours
Monday

11:00 AM

-

7:00 PM

Tuesday

11:00 AM

-

7:00 PM

Wednesday

11:00 AM

-

7:00 PM

Thursday

11:00 AM

-

7:00 PM

Friday

11:00 AM

-

7:00 PM

Saturday

11:00 AM

-

7:00 PM

Sunday

11:00 AM

-

6:00 PM
Click and Collect Available Here
Click and Collect is now live at select Manitoba retail cannabis stores. Reserve your order online and pick-up in store. For FAQ click
here
.
Available at this store
Accessories
Cannabis
Pay parking available
Wheelchair accessible
Click and Collect
About Tokyo Smoke Corral
For Tokyo Smoke stores open in Manitoba during COVID-19, the safety of guests and store teams remains a top priority. Additional measures are being taken to ensure this, including: increasing cleaning efforts and frequently disinfecting regularly touched surfaces; supplying hand sanitizer throughout the store; removing all scent orbs containing cannabis from the store; avoiding handling guest IDs whenever possible, and holding off on all community events for the time being.
Highest regards and warmest welcome to Tokyo Smoke Corral Centre your go-to for all the best in cannabis, accessories and education in Brandon. This wheelchair accessible location does not feature a Tokyo Smoke cafe. Click and Collect order pickup is available at this location at this time.
Tokyo Smoke is, and has always been, a legal retail community where warm, honest and accurate conversations about cannabis take place. Our education specialists are trained to help you make well-informed decisions about your consumption. If you're looking for a more in-depth cannabis 101, call or book a 1:1 in-store consultation with us.
We organize our cannabis products via our Intent system. These five categories are designed to help you to easily identify cannabis that's aligned with your objective. Within each Intent, you can buy all of the smokeless forms currently available on the legal market; cannabis oil, capsules and sprays. If you're looking for a particular product, don't be shy to call ahead to see what's in store.
Before you make the trip, be sure to bring a piece of valid, government-issued photo ID, otherwise you will not be able to enter. Once inside, you'll find our education specialists circulating the sales floor, ready to answer your questions. You can place your cannabis order with them or head to the cash when you're ready to purchase. Bring your Spark Notes journal, downloadable here, for reference on your cannabis experiences so far.
Until next time, see you soon and have a nice trip.
Order Online, Pick Up In-Store
Shop by Intent
Tokyo Smoke Flowers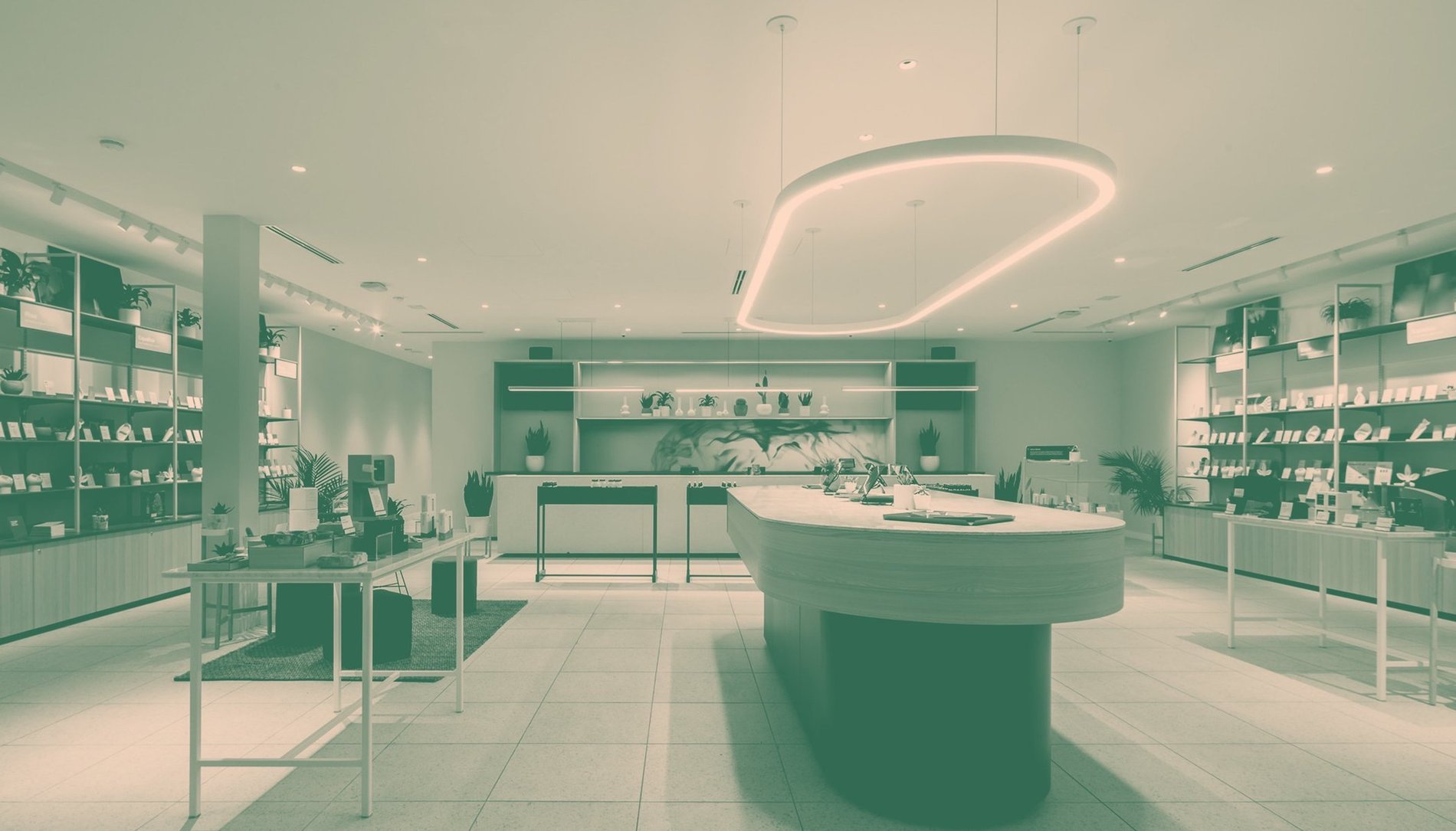 First Time In A Dispensary
Our guide to get the most out of your first time. Shopping at a dispensary can be intimidating if you're not sure what to expect. Use this shopping guide to get the most out of your first time.
Learn More
Tokyo Smoke Accessories
Tokyo Smoke Lantern Pipe

This discreet one-hitter pipe features a section of sliding heat-shrink material.

Tokyo Smoke Burn Kit

A new spin on the classic flip-top smoke box, the burn kit acts as an on-the-go stash and joint prep kit.